Good evening, ladies and gentlemen! Welcome to RILM's online show designed to introduce, amuse, and educate you about what we have to offer on the subject of music & theater. Please note that any recording of this show through screenshots is strictly allowed, but only if you share them on social media. Do talk to our front of house staff, who will gladly assist you. Thank you, and we hope you enjoy our show!
Music & Theater – RILM's Global Coverage
Did you know that RILM's family of resources offers comprehensive coverage of music & theater? If not, read on….
RILM Abstracts relies on nearly 40 theater-related headwords that index publications, from dramatic arts to incidental music, from intermezzo to musical revue, cabaret and musical theater, from opera and pantomime to traditional theater and xiqu. Our vast coverage of music &theater in RILM Abstracts is matched by our vast indexing, which makes theatrical forms findable through keywords such as commedia dell'arte, dance-drama, folk drama, intermedio, kabuki, medieval drama, music theater, mystery play, noh, p'ansori, plays, and puppet theater. RILM Abstracts also covers film and dance.
RILM Abstracts' full-text enhancement provides full-text PDFs for some of these publications. Never has research on music & theater been easier! And this is not where RILM research fun ends.
RILM Music Encyclopedias is a treasure trove for those seeking a virtual reference shelf, regardless of the research subject. It includes several titles that are specific to the subject of music & theater (a small selection is shown below).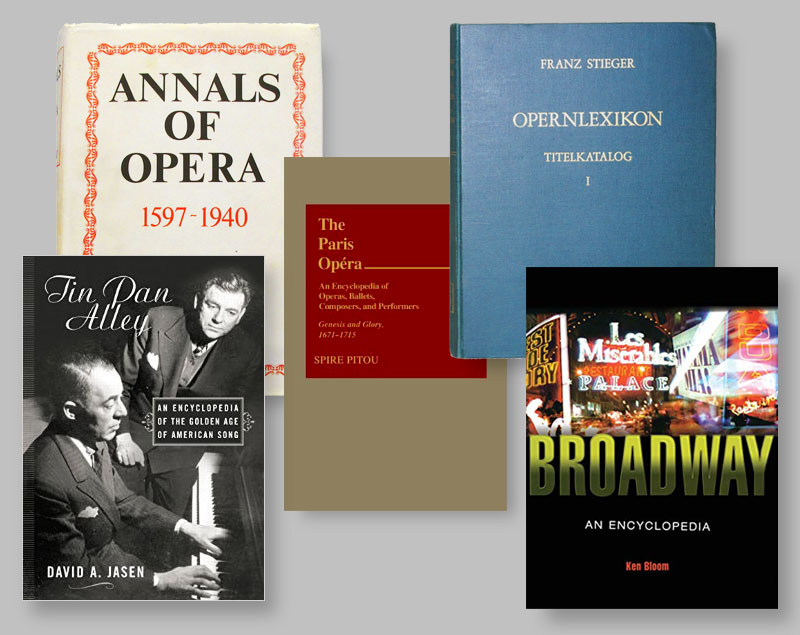 Music & theater is omnipresent in RILM Music Encyclopedias, where historical and national titles offer comprehensive coverage of the lives and works of performers, composers, and other individuals who have made a contribution to theater culture.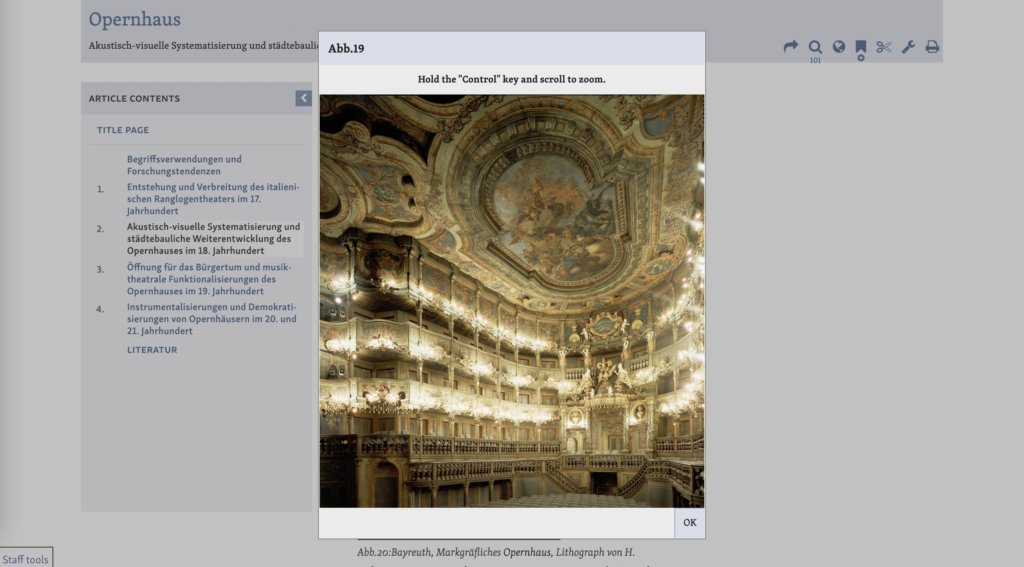 And the preeminent reference work MGG Online, which offers continual updates and new articles, proudly presents the following sampling of its many theater-related articles:
Looking for a piece to perform on stage? RILM's Index to Printed Music can guide you through the universe of musical pieces in theatrical genres ranging from musical comedy to incidental music, pantomime to ballet, and buried in collections, sets, and series. IPM also contains some theater-specific series, such as Jerome Kern's collected songs and Nineteenth-century American Musical Theater.
Research With RILM
With today's remote learning needs, we turn a spotlight on resources that offer essential and interdisciplinary content online and with remote access. Most of RILM's resources offer full-text coverage: The full-text enhancement of RILM Abstracts comes with 389,088 PDFs, RILM Music Encyclopedias offers 318,815 entries, and MGG Online over 19,000 articles. IPM offers links to open-access editions of music.
Join Us Live!
Virtual Exhibit Hall Hours
Look for the RILM couch in the Remo Exhibit Hall.
1-5 March: 1:00-6:00 pm ET daily
Presentations
Zoom in, learn, ask questions, share your thoughts.
Get a one-on-one consultation
Contact us to schedule an info session to learn which resources are the best fit for your institution, receive information about our latest updates, and get answers to your questions.
Try Our Products
Contact us to receive individual access to our resources for a limited time.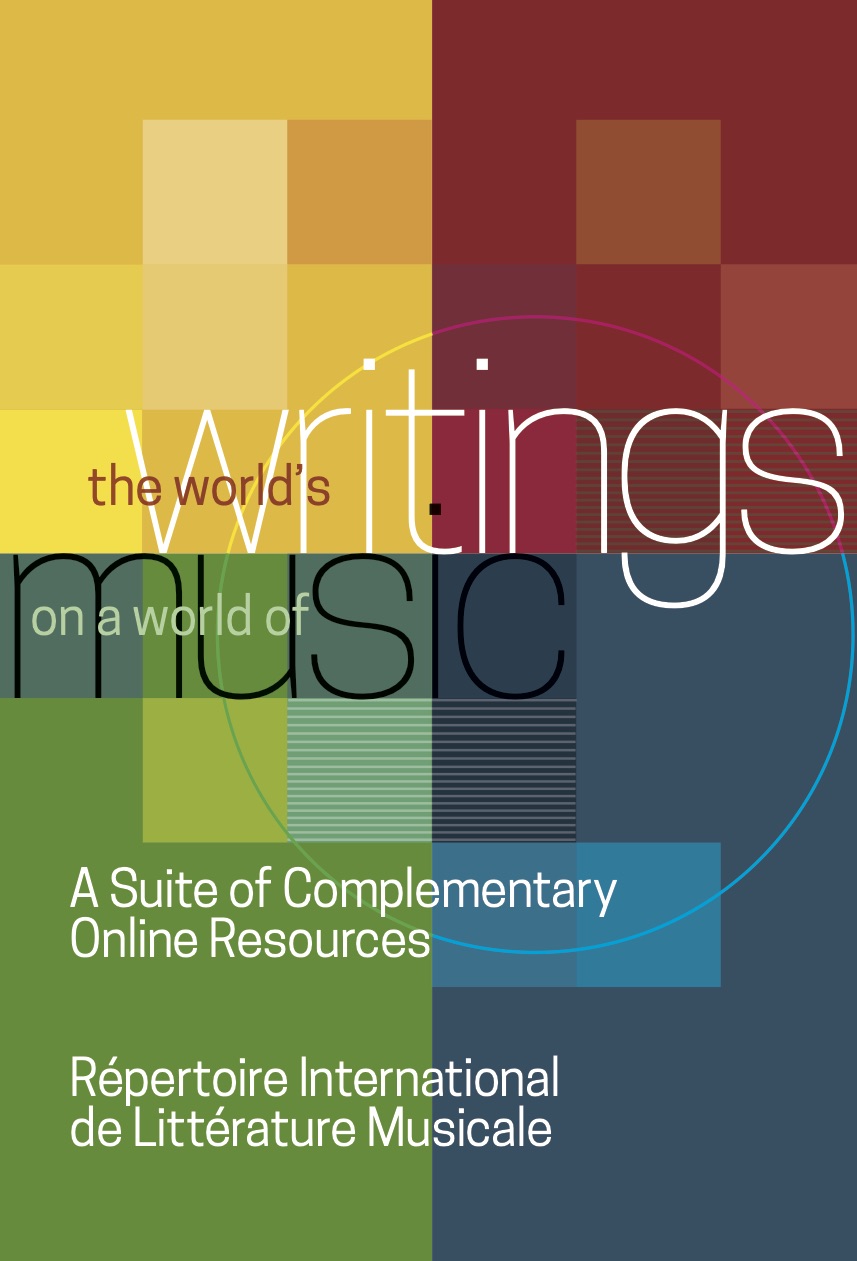 Download RILM's brochures
MLA/TLA is Over – What Now?
Reward yourself
Not quite a graphic novel, but still, an e-book with amusing and serious writings by the RILM staff and with hand-drawn illustrations by Steve Tierney.
Keep in touch
Follow us on social media and join our mailing list for quarterly and occasional news. We promise we won't flood your inbox!
Prepare yourself
As June sings to Peter in Good News (1947):