RILM Abstracts of Music Literature
The unrivaled global bibliography of writings on music, serving the global music research community
1,583,647
Bibliographic Records
1800s-2023
PubLications Covered
461,110
ARTICLES included with fulL text
What is RILM Abstracts of Music Literature?
RILM Abstracts of Music Literature is a comprehensive bibliography of writings about music, featuring bibliographic citations, abstracts, and indexing. It covers publications in all document types from around the world on traditional music, popular music, jazz, classical music, and related subjects.
Available with Full Text
RILM Abstracts of Music Literature with Full Text expands and enhances the unrivaled global bibliography of writings on music with content from 280 key periodicals published from the early 20th century to the present. It offers articles and reviews as well as obituaries, editorials, correspondence, advertisements, and news in full text, which can be searched and browsed for each issue, cover to cover. New journals are being added to the full-text collection every year.
Topics
RILM Abstracts offers an interdisciplinary context for music studies, and therefore actively tracks publications in a wide range of disciplines that includes anthropology, archaeology, architecture, art history, dance studies, dramatic arts, librarianship, literature, pedagogy, philosophy, physics, psychology, sociology, and therapy.
Languages and Countries
RILM Abstracts covers all types of publications on music (both print and digital) from 184 countries and in more than 140 languages. Records include complete bibliographic information with titles in both the original language and English translation, and abstracts in English and, when available, the language of publication. Publications issued in languages using non-Roman alphabets (such as Cyrillic, Chinese, Japanese, Arabic, Korean, Georgian, and Hebrew) are represented bilingually. The full-text content stems from over 48 countries. Publications represented in RILM Abstracts are compiled through a collaborative effort between the International Center, RILM's national committees, and authors who are welcome to submit bibliographic information and abstracts of their publications.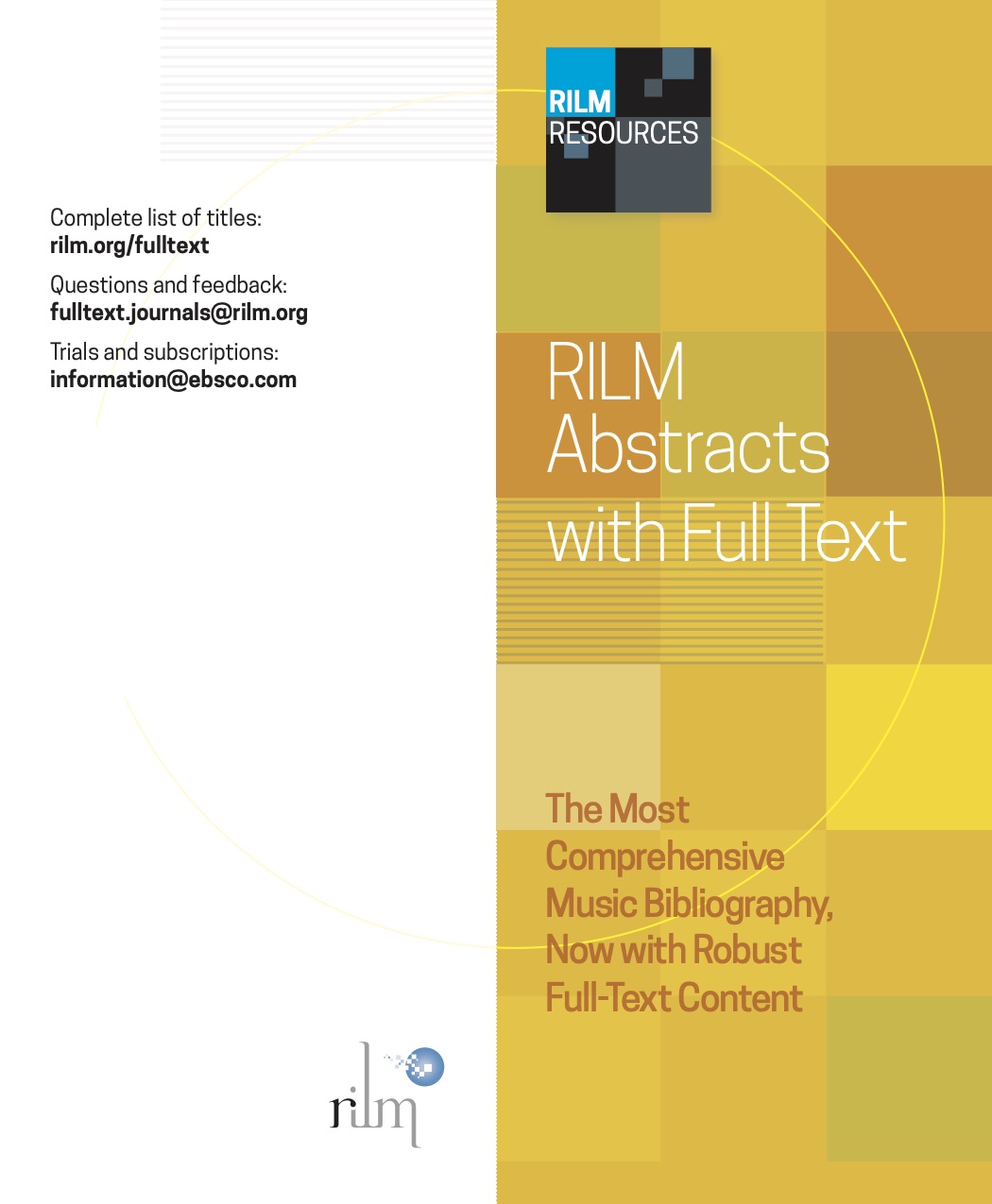 For more information download the brochure.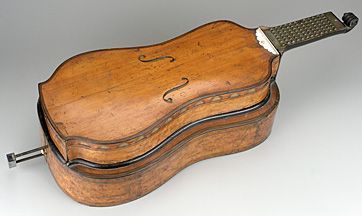 Trials and Subscriptions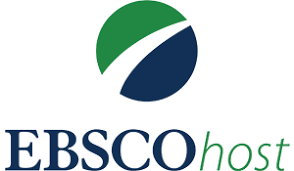 Discovery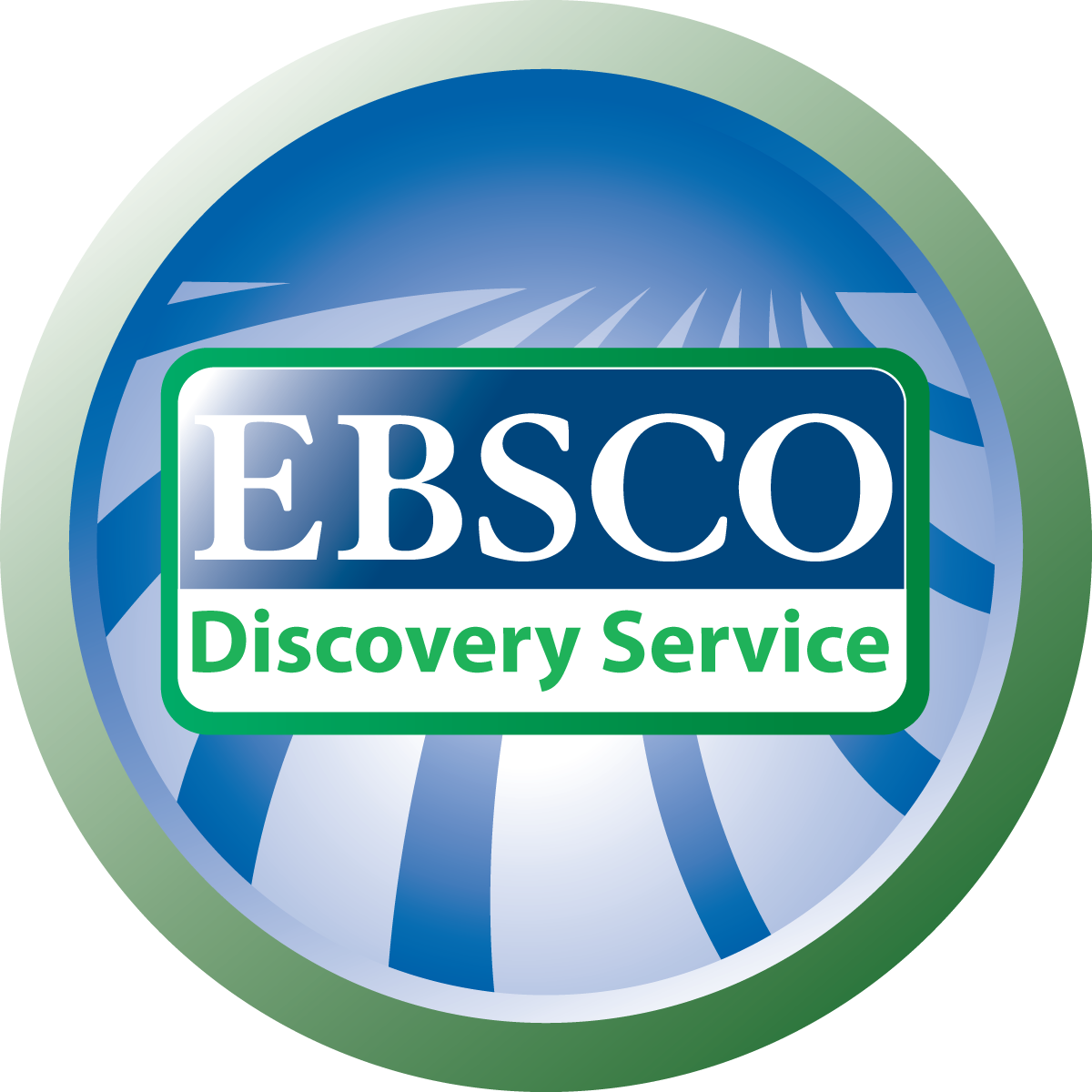 Find RILM Abstracts on EBSCO Discovery Services.
Full-Text Journals
A complete list of all full-text journal titles contained in RILM Abstracts of Music Literature with Full Text can be searched and browsed.
Scope
RILM Abstracts covers all types of publications, published anywhere in the world and in any language. These guidelines describe the types of source documents appropriate for inclusion in RILM Abstracts.
The wide range of music-related topics covered in RILM Abstracts is reflected in the list of some 2,400 music journals represented in the database in addition to about several thousand journals from other disciplines and fields.
An overview of selected document types and HTML lists of journals and, soon, full-text journals are available for download.
Searching
The document types covered by RILM Abstracts include all print and digital media. Documents are also grouped under a wide range of document types.
Browse the comprehensive Classification System which groups 99 classes under 16 super classes.
Submissions
RILM welcomes submissions by everybody interested in contributing to RILM Abstracts.
International Center
The RILM International Center in New York City is the organizational hub for the largest music bibliography in the world. Among its principal assets is a staff of experts representing a range of disciplines, languages, and geographic regions. The staff of over 40 includes music specialists from Austria, Brazil, China, Colombia, Croatia, England, Germany, Korea, the Netherlands, Pakistan, Singapore, Slovakia, Ukraine, and the United States, thirteen of whom hold doctorate degrees. Several staff members are multilingual, and many are engaged in a spectrum of musical activities.