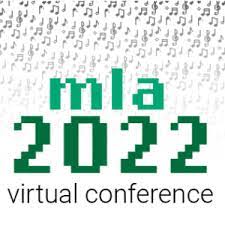 This year we are offering many ways for the MLA community to connect with us virtually during the conference of 2–6 March and thereafter. Full details can be found on our conference website, https://www.rilm.org/mla2022/.
Stop by our virtual booth (hosted on Remo)
Whether you're looking to expand the digital resources of your library, or provide your patrons with further information, we help you identify and use our full-text products that best suit your needs.
Access the full text, cover to cover, of 260 journals with RILM Abstracts of Music Literature with Full Text
Open an entire virtual reference shelf with RILM Music Encyclopedias
Command authoritative knowledge with MGG Online
Discover hard-to-find, open-access scores with the Index to Printed Music
We are available to chat during Exhibitor Breaks and Exhibitor Spotlights.
Get a one-on-one consultation
Visit our website to book a meeting time with one of our RILM staffers to discuss your library's specific needs.
Try out RILM's resources
To get a special 7-day trial just for MLA attendees, visit the conference website.